Corn starch biodegradable film blowing machine:
Model

KDJ-600H

Material

HDPE LDPE

Max. film width

600mm

Film thickness

HD:0.008-0.08mm

LD:0.002-0.15mm

Max. Extrusion Output

60kg/hr

Screw diameter

45mm

L/D Ratio

30:1

GEARBOX

146 MODEL

Driving motor

15kw with inverter

Die size

50mm

Take-up speed

10-100m/min

Winding speed

10-100m/min

Cover Diemension

5*2.4*4.5
※Correct specifications depend on the actual model. All specifications are subject to change without prior notice.
Compounding:
Standard PLA and PLLA/PDLA homopolymers can be processed on conventional compounding equipment. A co-rotating twin screw extruder with a minimum L/D ratio of 28 is ideal; while conventional pelletizing technologies can be used (including strand and underwater pelletizers).
All of our machines with 1 year guarantee.
Our machines are well favoured by customers due to easy operation, perfect performance, easy maintenance good & prompt after sale service. If you need intallment or training service,we can send engineer to your country,help you intall machines,training your workers to use machine(you need pay double way air tickets,salary,food,hotel for our eningeer).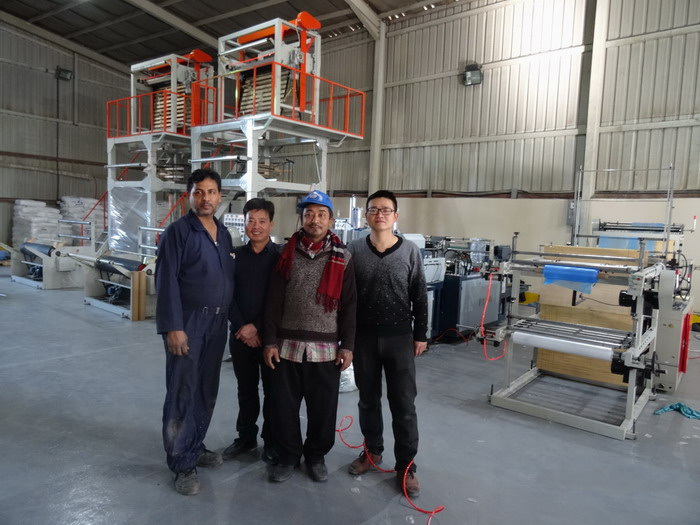 Install machines in Saudi Arabia.
If you buy one container machines,we will pack machine with stretch film and loading container directly (FCL full container load).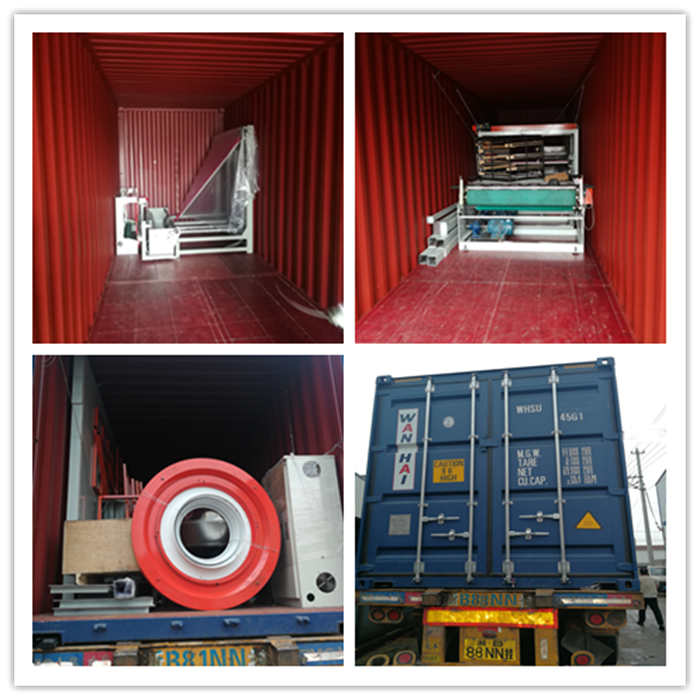 If you only buy one machine,we will pack machine with wooden pack,and loading container with Less Than Container Load(LCL).
Our Main parts cooperator as following brand,but standard parts all made from China.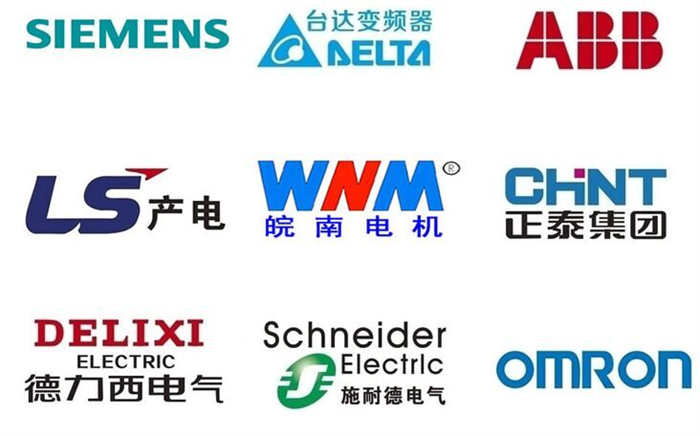 Extrusion Film Extrusion use Polyethelene,such as Low Density Polyethylene(LDPE),High Density Polyethylene(HDPE) and Linear Low Density Polyethylene(LLDPE),Polypropylene(PP). Below are big brand material supplier in the world,they open office all over the world,you can check them in local market.
1.Sabic Saudi Basic Industries Corporation
2.ExxonMobil Chemical Company
3.Dow Chemical Company
Welcome to our website! Please feel free to send us your inquiry in detail, we will reply you as soon as possible.